The Persian Gulf countries and their allies in the Middle East have been loyal customers of the French defense industry for several decades, and in particular for Dassault Aviation's combat aircraft. Thus, Qatar, the United Arab Emirates and its ally, Egypt, have between them ordered 170 Rafale aircraft, i.e. nearly 60% of the exports recorded to date for this aircraft, after having ordered 100 Mirage 2000, i.e. 35% of exports for this model. Further upstream, Iraq had been Dassault's most important customer for its Mirage F1 after the Air Force, and Egypt the most important user of the Mirage 5. For these countries, as for India and, more recently, Indonesia, the models of French combat aircraft have many advantages, beyond their operational capabilities, allowing them to format their air forces around American or Russian fighters, this involving significant political constraints, as well as French aircraft, Paris being much more neutral in this area.

It is precisely this point which seems, today, to worry the traditional customers of the French aeronautical defense industry, about the Franco-German cooperation around the SCAF program. In an article published on ForeignPolicy.com, the eminent British specialist in aeronautical matters, Richard Aboulafia, echoes precisely these concerns. According to him, while the United States has a strong tendency to geopoliticize its arms contracts, in particular vis-à-vis the countries of the Middle East, France has always been able to follow a pragmatic path allowing these countries to create homogeneous and resilient air forces. For its part, Germany has shown, in recent decades, a strong propensity to integrate moral arbitrations in its defense exports under the pressure of its public opinion, this having largely undermined the order of a new tranche of Typhoon for Saudi Arabia in 2019. And there is no indication that Berlin will alter its analysis grid about the SCAF program.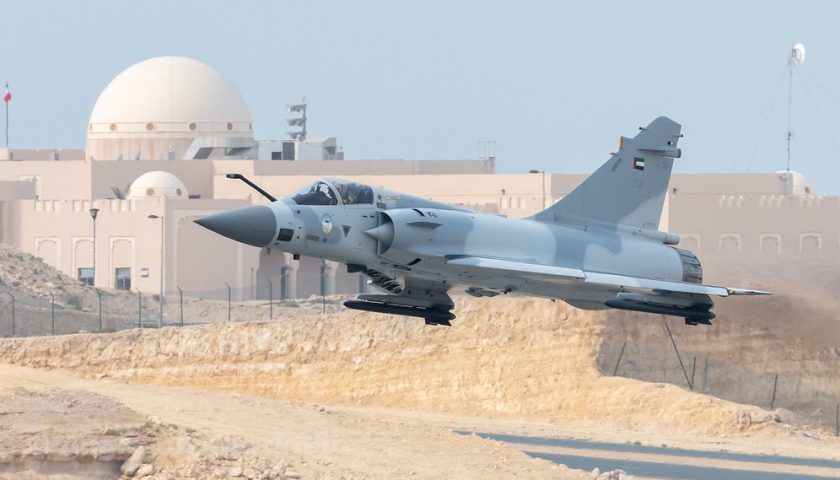 In other words, according to the aeronautical expert, Franco-German cooperation around the SCAF program could lead Paris to cut itself off from the most important traditional outlet for its defense aeronautics industry, the countries of the Middle East, whereas the latter will have to turn to other solutions, potentially opening the way to a rapprochement with Moscow or Beijing, at least in these areas. We note in this respect that Abu Dhabi had until recently kept active its negotiations with Moscow around a new generation light fighter program, which is why Sukhoi does not despair of selling its Su-75 checkmate to the UAE, against a background of tensions with the United States around the acquisition of F-35.

---
The rest of this article is for subscribers only
Full-access articles are available in the " Free Items". Subscribers have access to the full Analyses, OSINT and Synthesis articles. Articles in the Archives (more than 2 years old) are reserved for Premium subscribers.
From €6,50 per month – No time commitment.
---