If certain aspects of Australian arbitrations are questionable, there is no doubt that the country has committed significant resources to modernize its defense tool. Whereas the LAND400 competition between the Rheinmetall Lynx and AS21 Redback of South Korean Hanwha in the field of infantry fighting vehicles continues, and that the Australian authorities announced in December the acquisition of 30 AS9 Huntsman self-propelled guns, Australian designation of the South Korean K9, and 15 AS10 armored munitions carriers for an amount of $ 730m, this time it is the turn of the heavy armored component to be modernized, with the announcement of an order from 75 American heavy tanks M1A2 SEPv3, the most advanced version of the famous Abrams, alongside 29 M1150 armored engineering vehicles for demining and the creation of trenches, 17 M1074 movable bridges and 6 M88A2 tank recovery, all for a global amount of some $ 2,5 billion.

The 75 new Abrams will replace the 59 or so MA1As currently in service acquired in the mid-2000s to replace the aging fleet of Leopard 1. The new tanks are both better protected, with new NGAP (Next Generation Armor Package) armor replacing it. the old 3rd generation depleted uranium armor, and supposed to make the armor impenetrable to all modern ammunition in the frontal sector, as well as the Trophy active protection system of the Israeli Raphael to cover the flanks and the rear of the armored vehicle against missiles and rockets. The on-board electronics, as well as the communication and sighting systems have also been modernized, and a CROWS remotely operated turret has been added for close protection. The tank also has a more powerful auxiliary power unit allowing the armored vehicle to deploy its systems when stationary, engine off, including air conditioning, a very useful function for a tank whose main weakness is its fuel consumption.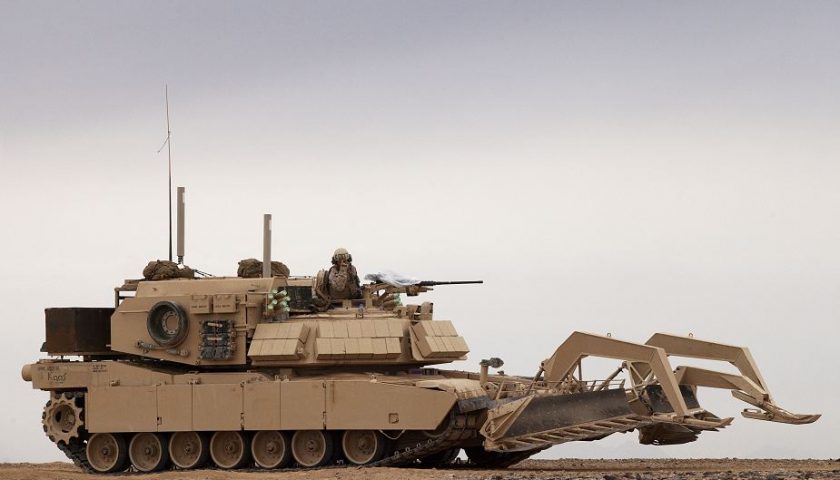 ---
The rest of this article is for subscribers only
Full-access articles are available in the " Free Items". Subscribers have access to the News, Analyzes and Syntheses articles in full. Articles in the Archives (more than 2 years old) are reserved for professional subscribers.
From €5,90 per month (€3,0 per month for students) – No time commitment.
---