Since the beginning of the Russian attack in Ukraine, Germany, Great Britain and France have been competing with each other in terms of declarations and projects to equip themselves with the largest European conventional armed force, the best army or the best Marine. But in fact, in February 2022, the largest conventional land force in Europe was neither French, nor British or German, but Polish. Indeed, Warsaw was then fielding 750 Leopard 2A4, PT-91 and T-72 combat tanks, as well as 1500 BWP-1 and KTO Rosomak infantry fighting vehicles, nearly 500 Krab, Dana, Godzik and Rak self-propelled guns, as well as nearly 200 Grad, RM-70 and Langusta multiple rocket launcher systems, for a land force of 175.000 men, and intends to increase its means with the ambition to go from 4 to 6 divisions by 2035. Although equipped with often old equipment inherited from the time of the Warsaw Pact, Poland therefore had a land force substantially equivalent numerically to those of the British, German and French armies combined, while the country only has a GDP only $600 billion and a population of 39 million, compared to the more than 210 million inhabitants and $9.000 billion of the three largest European economies.

Due to its large reserves of armaments, and the nature of many of its heavy equipment close to those in service in the Ukrainian armies, Warsaw has been, since the beginning of the conflict, the most important European contributor to the support of the armies of Kyiv, with notably the transfer of its 250 T-72, more than 20 2S1 Gozdzik artillery systems, 18 Krab self-propelled guns and more than 250 Grad systems, as the country prepares to deliver its 91 PT-300 Twardy tanks which will be replaced by some 1 used Abrams M1AXNUMX acquired in emergency from the United States. In addition, Warsaw has already announced numerous programs aimed at modernizing its forces, such as the order of 250 M1A2 Abrams heavy tanks, 120 Himars rocket launchers and 35 F-35 combat aircraft from the United States, as well as new frigates near Great Britain, and AW149 utility helicopters from Italy. For many months, Warsaw was also negotiating an ambitious defense industrial partnership with Seoul., after having already collaborated on the design of the 155mm Krab self-propelled gun. According to the South Korean press, these negotiations would have resulted in the largest export contract for the South Korean defense industry, with Warsaw having ordered 180 K2 Black Panther heavy tanks with an option for 400 more, as well as 670 K9 self-propelled guns and 48 aircraft. light attack FA-50, all for an amount estimated at more than 19.000 billion Won, or nearly 15 billion €.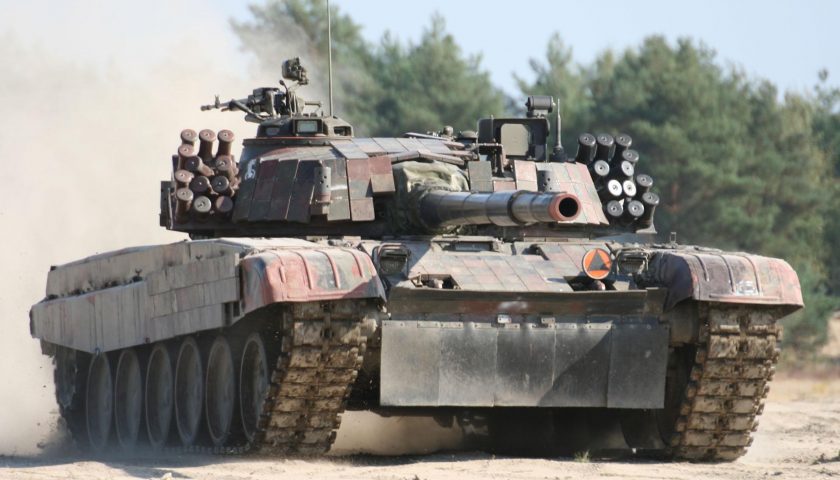 From an operational point of view, this exceptional order naturally makes sense. the K2 Black Panther tank is a very modern 55-ton medium tank, with high-performance armament, reinforced protection including an active protection system, as well as more than satisfactory mobility with a power ratio of 27 hp per ton. If it does not offer certain capacities of the most modern Western tanks like the Abrams M1A2 SepV3, the Leopard 2A7 or the Challenger 3, it is however lighter by nearly 15 tons, displaying in fact superior mobility and fuel consumption. less, and above all proves to be significantly less expensive, with a unit price of around $8 million, compared to nearly double that for European and American heavy tanks. The fact is, for the first 180 copies ordered by Warsaw, the bill will amount to 3.000 billion won, or €2,25 billion, for a unit price of €12,5 million per armored vehicle, this including technological and industrial transfers. and support. By way of comparison, the 250 Abrams M1A2s ordered by Warsaw from Washington were sold for €4,6 billion, without industrial transfer, i.e. a unit price at close scope of €18,5 million, 50% more than the K2 Black Panther.

---
The rest of this article is for subscribers only
Full-access articles are available in the " Free Items". Subscribers have access to the full Analyses, OSINT and Synthesis articles. Articles in the Archives (more than 2 years old) are reserved for Premium subscribers.
From €6,50 per month – No time commitment.
---