Although no official announcement has yet been made on this subject by the new management team in Berlin, it does seem, in view of the numerous converging indiscretions obtained by various press sources in the country, that Germany is moving more every day towards acquiring a small fleet of American F-35As to replace its obsolete Tornado to carry out NATO's nuclear sharing mission. And to believe a dispatch from the Reuters agency, the subject will even be broached no later than next week by Olaf Scholz with his American counterpart during the German Chancellor's visit to the United States.

The hypothesis that seems to be taking shape today would consist in replacing the fifteen Tornado specialized in the nuclear bombing mission of the Luftwaffe by F-35A capable of carrying the new version of the B-61-Mod12 nuclear bomb, and to pool their implementation and maintenance with the Netherlands, themselves having ordered 46 of these aircraft to replace their F-16 C/D. This would make it possible to implement a micro-fleet under acceptable conditions both from a budgetary and operational point of view, especially as Amsterdam and Berlin participate in NATO's nuclear sharing mission. The Tornado ECRs of the Luftwaffe, meanwhile, would be replaced not by EA-18G Growlers as originally planned, but by a new version specializing in electronic warfare and suppressing the Typhoon's anti-aircraft defenses. Finally, in this hypothesis, it is likely that the order for new Typhoons will be increased to 60 aircraft, against 45 initially planned, to replace the second squadron of Super Hornets that Berlin was to order according to the plan of the former Minister of Defense, Annegret Kramp-karrenbauer, unless Berlin decides to acquire 2 squadrons of F-35A, or 30 aircraft, rather than one, so as to have an easier fleet to maintain.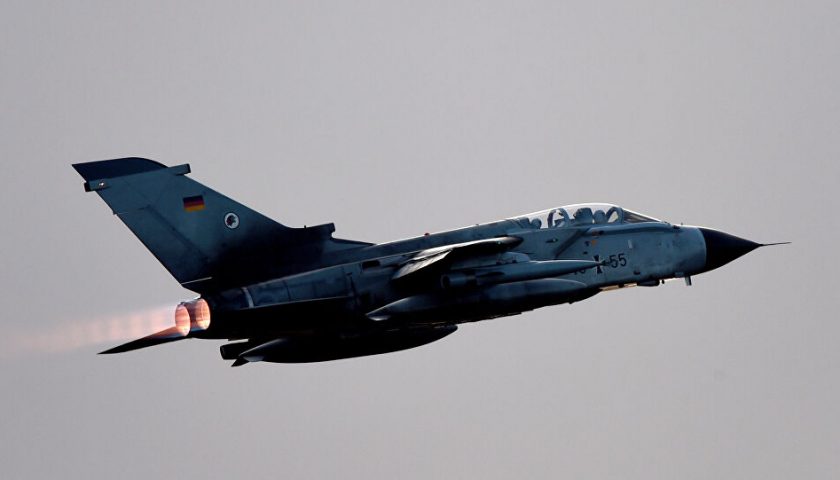 It is also very likely that the new German government will soon arbitrate in this case. Indeed, Germany's image on the international scene, and its relative weight within NATO, have been largely tarnished in recent weeks by Berlin's procrastination over the Russian-Ukrainian crisis. Between the refusal to deliver weapons, or simply to authorize its customers to deliver weapons of German origin, in Kyiv, and the intense lobbying carried out by the former chancellor Gerhard Shröder, today vice-predictor of the giant Russian gas company Rosneft, against possible sanctions against the Nord Stream 2 gas pipeline, many NATO allies, including the most Germanophiles, have expressed reservations about the reliability of Berlin as an ally. It is therefore likely that Olaf Scholz seeks, by this means, to restore the image of Germany within the Atlantic Alliance, by joining the very divisive club F-35.

---
The rest of this article is for subscribers only
Full-access articles are available in the " Free Items". Subscribers have access to the full Analyses, OSINT and Synthesis articles. Articles in the Archives (more than 2 years old) are reserved for Premium subscribers.
From €6,50 per month – No time commitment.
---