As we know, after the failures in Switzerland, Finland and Canada, three countries which today use the F/A-18 Hornet, the German contract covering 30 F/A 18 E/F Super Hornets and 15 aerial warfare E/A-18G Growler to replace the Tornado dedicated to the NATO nuclear mission and the Tornado ECR of electronic warfare, has taken on a more than strategic dimension for Boeing, for which the sustainability of the chain of assembly of the device for 3 years. However, this contract is now threatened by several factors, in particular the Pentagon's firmness in not qualifying the new B-61-Mod12 nuclear bomb used by NATO for devices other than those initially planned, including the Super Hornet was not part. In fact, the new German government has announced that it will reassess the advisability of ordering the 45 fighter bombers from Boeing, hinting that it could look to the F-35A for the nuclear mission, as well as an electronic warfare version of the Typhoon.

For the time being, the German authorities have remained very evasive about these arbitrations, especially since the Luftwaffe's participation in NATO's shared nuclear mission is far from being a popular subject in the country, what is more in a coalition where the Greens represent the second political force. However, the threat was deemed sufficiently significant in Seattle, headquarters of Boeing, which has just presented an ambitious industrial compensation plan if Berlin respected its initial arbitration. Thus, the American aircraft manufacturer offers the German authorities shared production representing €3,5 billion in orders for the German aerospace industry, for a total order that should reach €10 to 12 billion according to our estimates. For the time being, however, the list of potential partners for these industrial offsets has not been defined.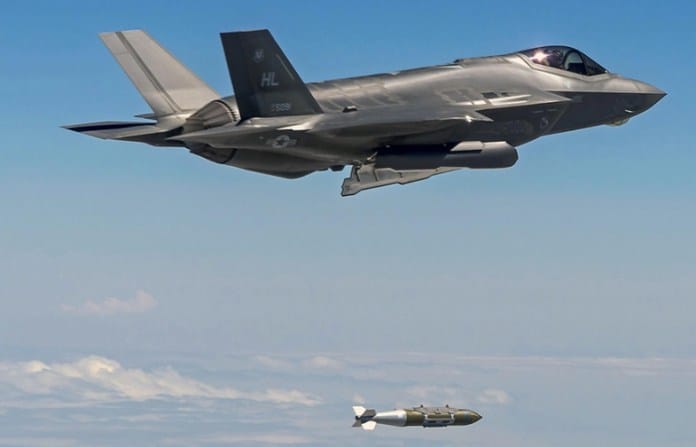 ---
The rest of this article is for subscribers only
Full-access articles are available in the " Free Items". Subscribers have access to the News, Analyzes and Syntheses articles in full. Articles in the Archives (more than 2 years old) are reserved for professional subscribers.
From €5,90 per month (€3,0 per month for students) – No time commitment.
---