As we know, the Chinese military aeronautics industry is very discreet about its development programs, and information concerning the development of new aircraft is most often fragmentary, and largely subject to interpretation. Thus it is still unknown if and when the electronic warfare versions of the J-15 and J-16 fighter-bombers, designated respectively J-15D and J-16D, and wanting to be the equivalent of the EA-18G Growler. American, will be declared operational and will join the squadrons of the Chinese air and naval forces. Likewise, while many factors seem to indicate that the 5th generation fighter FC-31, in its modified version, will be the next on-board fighter on board future Chinese aircraft carriers equipped with catapults, in particular following the observation of a full-scale model of the aircraft on the simulated flight deck of the Chinese Navy, no official confirmation has come to accredit this thesis, and no production schedule has not yet been unveiled, even if we imagine that it will arrive jointly with the entry into service of the first Type 003 aircraft carrier in 2024 or 2025.

However, according to the website globaltimes.cn, an organ attached to the Chinese Communist Party or CCP, three programs have reportedly made major advances in recent months, to the point of constituting a major step in the development of the country's aeronautical capabilities, on the occasion of the celebration of the centenary of the CCP. According to the site, the aircraft manufacturer Aviation Industry Corporation of China (AVIC) has thus announced that it has taken a key step in the development of a major program several months in advance, while Chengdu Aircraft Research and Design Institute, the other State aircraft manufacturer who notably developed the stealth fighter J-20 and the light fighter J-10, has just announced by a Weechat message that he had started the development of a new device, and that a new prototype was about to make its first flight. None of the manufacturers has deemed it useful to specify which device it could be.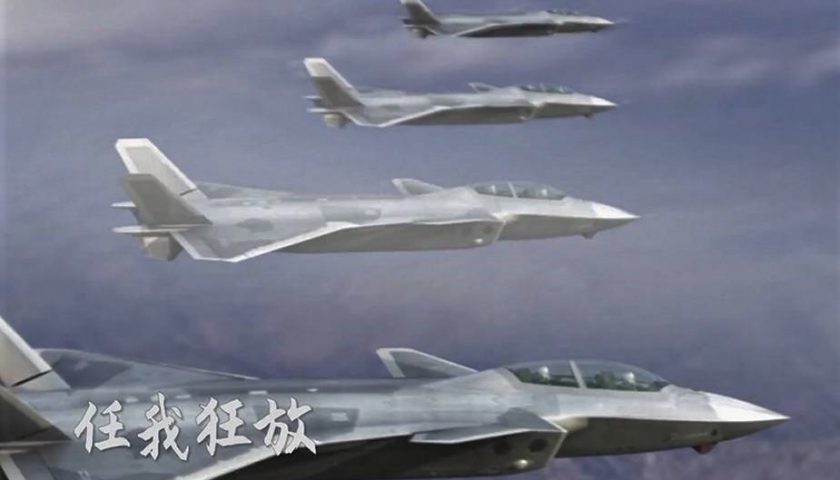 ---
The rest of this article is for subscribers only
Full-access articles are available in the " Free Items". Subscribers have access to the full Analyses, OSINT and Synthesis articles. Articles in the Archives (more than 2 years old) are reserved for Premium subscribers.
From €6,50 per month – No time commitment.
---