In the wake of the cuts in defense credits linked to the end of the Cold War, many armed forces gave in to the sirens of outsourcing the maintenance of major equipment to private service providers. While some contracts were framed from the start in the form of capacity commitments, as in the case for example of the maintenance of the EALAT fleet in Dax, the majority of them relate to potentially projectable equipment, were limited to means commitments. However, this approach opens the door to significant drifts in terms of costs as well as time, with the key, the significant decrease in the operational availability of equipment, as well as the capacity of the armed forces to use this equipment in the environment. degraded or distant. This is precisely the problem that the US Navy faces today regarding its Littoral Combat Ship.

Indeed, according to the findings of a report conducted by the Government Accountability Office, or GAO, already known to the defense community for his often harsh positions regarding the F35 program, the outsourced maintenance program of the US Navy LCS accumulates drifts, and proves to be not only more expensive and less efficient than are the internal maintenance programs of other units of the US Navy, but it also engages the very ability to employ these ships in accordance with their operational contract, which is already extremely limited. It must be said that outsourcing has taken extravagant dimensions in this area, the crews and technical teams of the US Navy not even being able to intervene in emergency in the event of damage, due to the 'lack of detailed procedures and difficulty in procuring spare parts, sometimes forcing recourse to cannibalization of the ships themselves, a technique generally used by second-rank armies, or for very old equipment no longer available. industrial support, which neither the US Navy nor the LCS program is.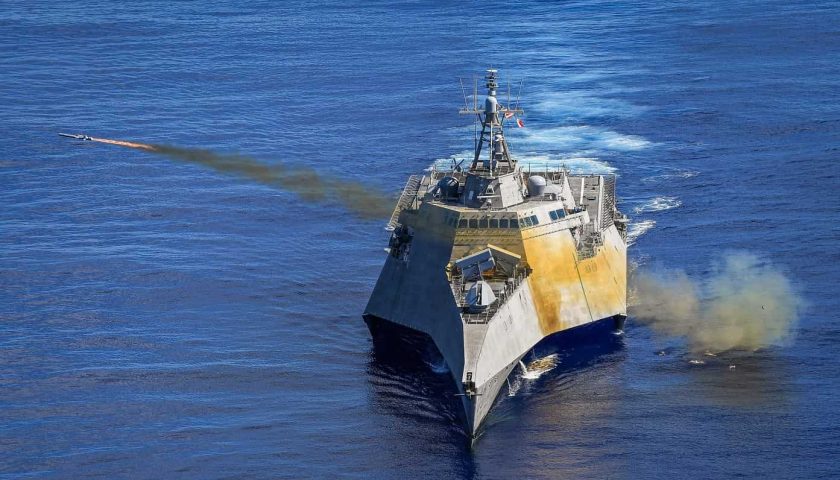 ---
The rest of this article is for subscribers only
Full-access articles are available in the " Free Items". Subscribers have access to the full Analyses, OSINT and Synthesis articles. Articles in the Archives (more than 2 years old) are reserved for Premium subscribers.
From €6,50 per month – No time commitment.
---