The new nuclear attack submarine Suffren, the first unit of the eponymous class which will equip the French Navy instead of the Rubis class submarines in the years to come, carried out, on Tuesday, October 20, a first shot of the MdCN Naval Cruise Missile developed by MBDA France , a missile that already equips the FREMM anti-submarine warfare frigates of the French Navy. According to the press release from the Ministry of the Armed Forces and the DGA, the shooting went perfectly well, constituting a crucial step in the development of the weapon system that will represent the new French attack submarines.
The arrival of cruise missiles in the Royal's submersible arsenal indeed constitutes a very significant capacity for the use of these ships, making it possible in particular to strike land targets with great precision, and at distances exceeding the 1000 km. Very few Marines in the world today have such capabilities, even if several already have short-range cruise missiles, such as the 3M54E Club-S missile, an export variant of the Russian Kalibr missile that equips Algerian submarines, Chinese and Vietnamese, but whose range is limited to 300 km in accordance with international agreements. In addition, the MdCN, entirely designed in France, is not linked to constraints of use as could be American-made BGM-109 Tomahawk missiles.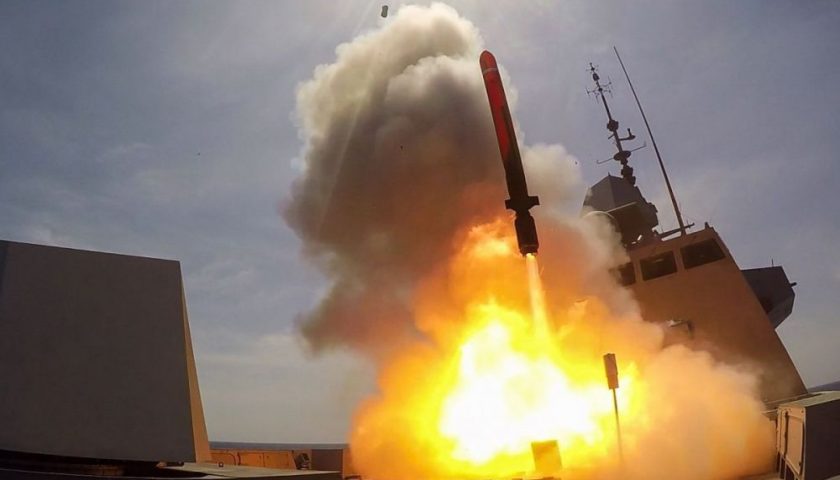 ---
The rest of this article is for subscribers only
Full-access articles are available in the " Free Items". Subscribers have access to the full Analyses, OSINT and Synthesis articles. Articles in the Archives (more than 2 years old) are reserved for Premium subscribers.
From €6,50 per month – No time commitment.
---